The Kanga and Zanzibar
---
Early images of Zanzibar women showed them draping themselves in indigenous striped fabrics.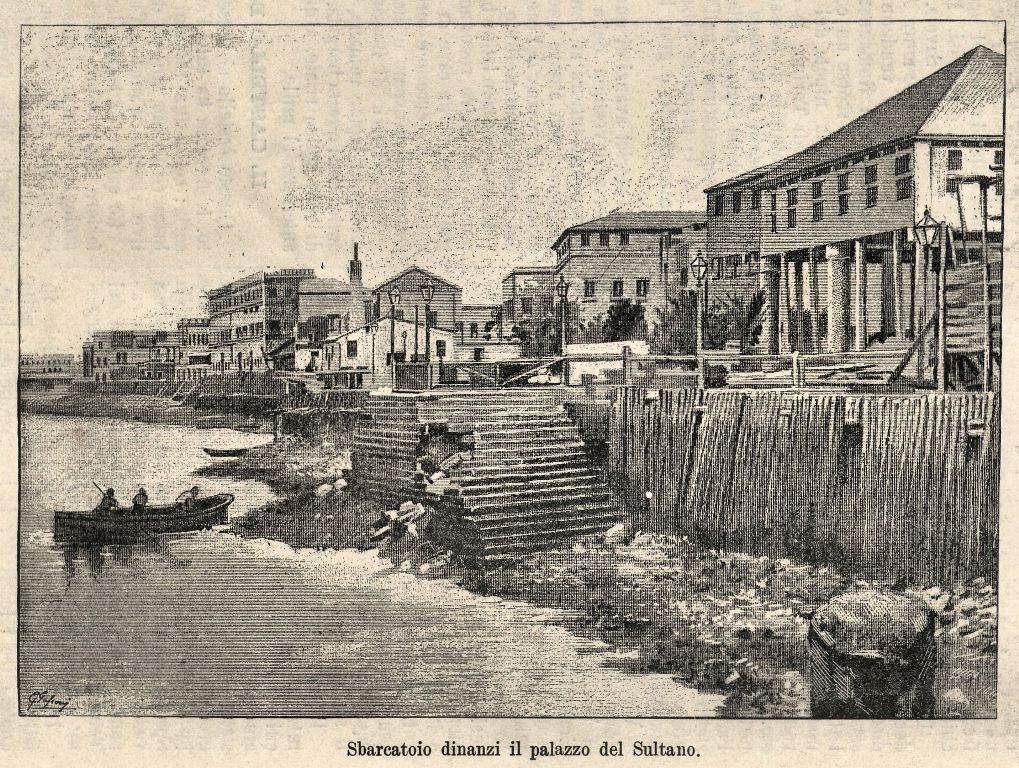 Later, in the mid 1800's cheap imported cloth called Americani was introduced.
At first it is said that the poor wore Americani but the better off preferred Kangas. These two images show a mix of both, and demonstrate that even the poor and prisoners were starting to wear the Kanga.
Women found the Kanga convenient for work:
For Shopping:
For Dance:
For Fashion:
Kanga style was always forward looking and designs making a statement about the wearers modernity were popular.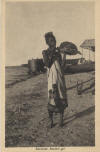 The vibrant color and variety of wearing options is a fixture of Kanga style...
... so much so that their absence on solemn occasions make these events even more memorable. 

---
---
by Barghash 2005