One Hundred and Eleven
Zanzibar Web Sites:
---
---
General Zanzibar History and Information Sites:
Sauti za Busara "Sounds of Wisdom" music festival = The best music festival in Africa. Wonderful musicians, friendly well organized promoters; every February at the old Fort in Zanzibar City.
Tanzania tourism online = This great website is a collaborative product between the Tanzania Tourist Board and the Tourism Confederation of Tanzania and its member organisations.
Go2zanzibar.net = Browse through these pages to learn about Zanzibar's past, culture and people. Enjoy the opportunity to plan and book your best holiday yet, by viewing the extensive list of superb hotels, beach resorts and itineraries.
Gallery Tours = Adding a personal touch to Zanzibar. This website, in 6 languages and the company behind it is owned by the best photographer in East Africa.
All About Zanzibar = Excellent professional website. A great resource for visitors.
http://www.allaboutzanzibar.com/
Zanzibar Travel Network = Extensive online guide to all things Zanzibari:
http://www.zanzibar.net/index.html
ARAI'S ZANZIBAR PAGE = Old now, but was one of the first Zanzibar related websites:
http://www.asahi-net.or.jp/~ee1s-ari/
Zanzinet = a forum that brings together Zanzibaris of all backgrounds
Zanzibar Web = Comprehensive Information about the Islands:
Zanzibar Online = New Travel resources and Business Directory
http://www.zanzibar-online.com
The Stone Town of Zanzibar = History and photos by
Andy@zanzibar-web:
http://www.zanzibar-web.com/stown.html
Flags of the Zanzibar = Nice display of historic Zanzibar Flags:
http://flagspot.net/flags/tz-zan.html
OMANI ARAB RULE IN ZANZIBAR = Brief history of the
12 Sultans of Zanzibar:
http://www.angelfire.com/ak/tanzania/
The Last Voyage of the Knigsberg = History of the ship responsible for so many of the markers on Grave Island (in Zanzibar Harbor):
http://www.richthofen.com/konigsberg/
Recollections = comprehensive story of the lifestyle of the Asians in the pre
revolution days of Zanzibar and their cricketing tradition.
University of Texas Map = Basic map of the Islands:
http://www.lib.utexas.edu/maps/africa/zanzibar_77.jpg
Dhow Countries Music Academy = Home page of the Dhow Countries Music Academy. Also has good information on current music and cultural events.
---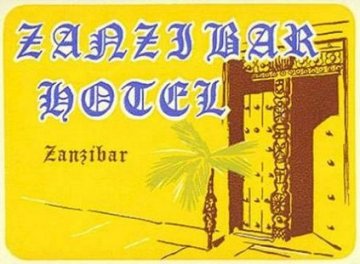 Nothing but Hotels
Emersons House = A classic Zanzibar establishment:
http://www.zanzibar.org/emersons/site/mainpage.html
Emersons&Green Hotel = Another great Emerson Hotel:
http://www.zanzibar.org/emegre/
Imani Beach Hotel = Resort type Hotel:
Breezes Beach Hotel
http://www.breezes-zanzibar.com/
Salomee Garden = Large Plantation House for rent:
http://www.houseofwonders.com/details.asp?idaccomodation=19&iddestination=3&idarea
Mnemba Island Lodge = A private Isle off the North East coast.
The most exclusive and expensive Hotel on Zanzibar:
http://www.capecairo.com/islands/zanzibar/mnemba.html
Mnarani Beach Cottages = A north coast Hotel:
http://www.raha.com/Mnarani%20tariffs.htm
Matemwe Bungalows = Highly regarded Eco-Hotel on the northeast coast. This excellent, long time operation proves that tourism can successfully co-exist with the environment and the local culture.
Matemwe BeachResort
http://www.geocities.com/kibwenibeach/matemwe.html
The Sunrise Guest House = Best small Hotel on the East Coast:
http://www.sunrise-zanzibar.com/Introducing%20Sunrise.htm
Nungwi Village Beach Resort (the domicile of Dhows)
Shooting Star Resort = An East Coast Resort Hotel.
Mustaphas Place = A small well run Hotel in Bwejuu. I
ndigenous materials, international staff. "Go Shamba" on the beach with Mustapha, very Zanzibar Cool.
http://www.fatflatfish.co.uk/mustaphas/index.htm
Mbweni Ruins Hotel = Nice Hotel in a good area:
Kendwa Rocks Hotel = Very reasonably priced hotel near Nungwi:
http://home.worldonline.nl/~rvddool/kendwa.html
Botanic Country Resort, near Tunguu
Tamarind Resort Hotel
Zbar Hotel price list
http://www.ewpnet.com/zanzhots.htm
Zanzibar Beach Resort = An entire Resort Village on
Matemwe Beach, on the NE Coast. Also has a Dive Center and offers lots of other water sports:
www.zanzibarbeachresort.com
Manta Reef Lodge - Pemba = Remote luxury in a beautiful setting.
---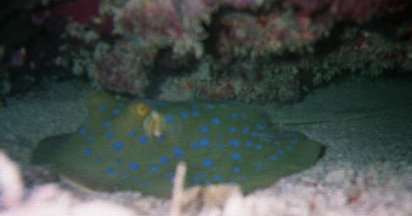 Diving related sites:
One Ocean Zanzibar Dive Center One of the best Dive Shops on the Islandsand the coolest Dhow dive boat anywhere:
Dive Africa WaterSports = has links to interactive dive map of northern Unguja:
http://www.diveafrica.com/zanzibar/index.html
Chumbe Isle Home page = Dive in a wonderfully protected coral garden:
This Island also offers Eco-lodging of the highest quality.
Swahili Divers (Pemba)
http://www.aquatours.com/eastafrica/pemba.htm
Funda Lagoon (Pemba) High class resort on Pemba. No road access.
http://www.fundulagoon.com/homepage.htm
Diver 1998 Magazine = Article on diving Pemba. Note: The prices are dated.
http://www.divernet.com/travel/pemb698.htm
Kinasi = Dive the Mafia Island sites, Wonderful descriptions.
http://www.mafiaisland.com/dive.htm
SafariShop = Tours to fit most visitors, includes some Diving prices.
http://www.safarishop.co.za/zanzibar.htm
---
Tourist reports, Tours and other Info for travelers: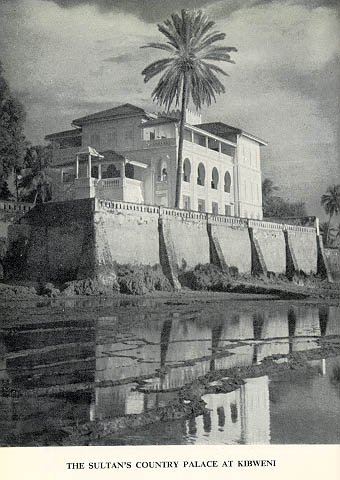 Gonomad = excellent guide for Zanzibar visitors.
http://www.gonomad.com/destinations/0101/pitcher_zanzibarmineguide.html
Zanzibar Travel = Good British travel company specializing in Zanzibar Holidays.
http://www.zanzibartravel.co.uk/
Sea Express Ferry = Photo and contact numbers for the
Dar to Zanzibar Hydrofoil:
http://www.bus.miami.edu/~skhaki/sesmain.gif
Tanzania High Commission, London = Another good government sponsored
web pagewith reliable information on travel requirements:
http://www.tanzania-online.gov.uk/index.html 
Tato Grasso and Matteo Rizzo = Tourist report:
http://www.geocities.com/TheTropics/Shores/1244/engtext4.htm
Welcome to PrecisionAir = Excellent small Airline serving Zanzibar, Pembaand Mafia.
A
lso good for Arusha to Zanzibar travel:
http://www.precisionairtz.com/
Air Tanzania = National Air Carrier of Tanzania.
Monty & Shanee's Tanzanian Holiday 97-98 = Tourist Report:
http://www.mindspring.com/~montyhud/zanzibar.html
The Zanzibar International Film Festival = This festival has great films and so much more. Now the largest cultural event in East Africa. Heldevery summer in Zanzibar. It celebrates the Dhow Region of the world:
http://www.ziff.or.tz/festival/festival.htm
Scented Paradise = Site sponsored by the Tanzania Tourist Board:
http://www.safariweb.com/tanzania/zanzibar.htm
The Streets of Zanzibar = Small page with Unguja and Pemba reports:
http://www.underwatercolours.com/zanzibar.html
Sama Tours = An indigenous Zanzibari tourist agency. Also rent cars.
Cape to Cairo = Commercial Tour Operator out of South Africa:
http://www.capecairo.com/islands/zanzibar/zanzibar.html
Encounter Zanzibar = see why we are so passionate about this ancient African Paradise.

---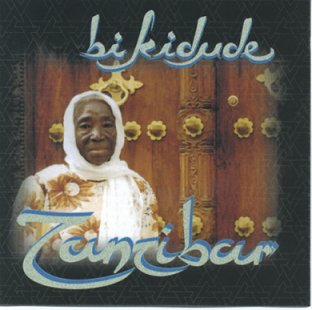 Taarab related Sites:
Mwambao = Taarab info. Also interesting Swahili related pages:
Swahilionline = page with great display of Taarab CDs and samples.
http://www.swahilionline.com/culture/music/music.htm
Africa-Iwalewa - Artists - Zein l`Abdin = Article on a Taarab Master:
http://www.weltmusik.de/iwalewa/artists/z/zein_labdin.htm
---
Politics: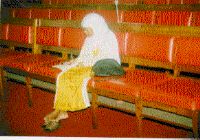 Babu Memorial Site = Learn about this former seminal figure in Zanzibar Politics:
http://www.gn.apc.org/ambabu/intro.htm
"The Truth" = E-book about the revolution and the experiences of one Zanzibari politician.
http://www.fortunecity.com/victorian/abbey/313/truth1.html
Khatib M. Rajab al-Zinjibari =One mans opinions of Zanzibar's history:
http://victorian.fortunecity.com/portfolio/543/zinj.htm
Amnesty International's Zanzibar Report = "Prisoner's of Conscience"
http://www.web.amnesty.org/ai.nsf/index/AFR560012000

---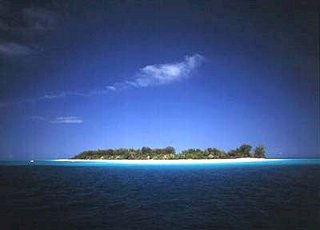 Mostly Photos:
FREDDIE MERCURY & ZANZIBAR = Nice photos of Stone Town including
Mr. Mercurys house:
http://www.geocities.com/SunsetStrip/Stadium/5025/zanzi.html
Zanzibar Doors = 18 doors, beautiful carving, great photos.
http://www.burchcom.com/burchcom/zanz.html
Zanzibar Exposed = Black and white photos:
http://members.tripod.lycos.nl/fotoverduin/index-1.html
Pemba photo's = by Martin Ruffe
http://www.martinruffe.co.uk/portfolio/pm_cat_Tropics_subcat_Pemba%20Island/index.aspx
---
Academic/Environmental Interests: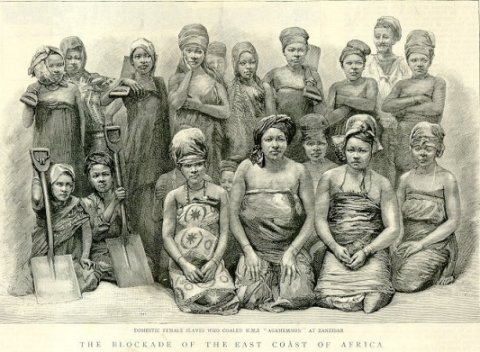 Aarhus School of Architecture = Amazing drawings of important Zanzibar buildings. Also some good ideas for future development.
Zanzibar puddle frog = See and hear this endangered amphibian:
http://www.calacademy.org/research/herpetology/frogs/list5.html
Aston Comprehensive School = A nice sister-School program betweenZanzibar and the United Kingdom:
http://www.astonclc.org.uk/mak/default.htm
ZAWON = Zanzibar Women on the Web
http://www.zitec.org/info/zawninfo.htm
LAND WORK AND WEALTH = Academic report on the land tenure
system in Zanzibar:
http://www.sli.unimelb.edu.au/fig7/Brighton98/Comm7Papers/SS48-Sulaiman.html
---

News Sources:
allAfrica .com = news of Tanzania
---
Miscellaneous and Oddities:
The Skeptic-raping Demon of Zanzibar = The dreaded Popobawa:
http://www.csicop.org/sb/9512/i-files.html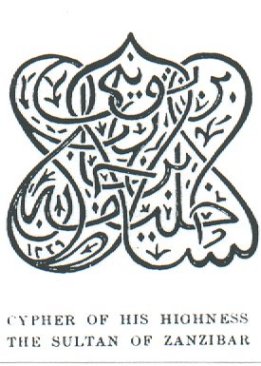 Stone Age Romeos = Lyrics for a one hit wonder:
http://wwwpersonal.monash.edu.au/~lanks/hoodoos/stone/zanz.html
KANGA WRITINGS = discover the wisdom recorded on Zanzibar clothing.
http://www.glcom.com/hassan/kanga.html
Zanzibar: Menus & Recipes = The name says it all:
http://www.sas.upenn.edu/African_Studies/Cookbook/Zanzibar.html
Introduction to Bao = Learn Zanzibars national board game:
http://www.gamecabinet.com/rules/Bao.html
---