Diving Zanzibar
---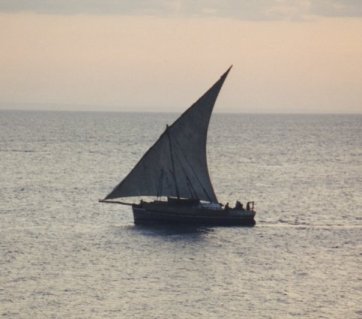 The waters of the Azanian sea offer some of the best swimming, diving and snorkeling experiences in the world. There are several Dive Shops in Stone Town and also at some of the larger beach resorts. All rent and service diving gear and can arrange diving excursions to the nearby reefs and small Isles.
A National Marine Park was recently established around Chumbe Island, just a few miles SW of Stone Town. There pristine coral reefs and an amazing variety of sea life offer unparalleled diving or snorkeling experiences. Charter boats also leave Stone Town regularly for dive safaris to Pemba. Live aboard diving in the warm, clear waters (visibility up to 60m/200 ft) off of Mesali Island gives new meaning to the term "rapture of the deep".
The following is an incomplete list of the small Isles, Cray's, sandbars and atolls suitable for diving around Zanzibar and Pemba. The ratings come from a great new (1997) book by Anton Koornhof "The Dive sites of Kenya and Tanzania" (pub. by Passport Books, Chicago Ill. USA)
---
Dive sites close to Stone Town:
Changuu (Prison Island)==good snorkeling 35 meters NW of the main beach.
Chapwani Island (Grave Island)== good snorkeling 50m NW of the east tip of the island
Bawi Island == Koornhof rated this site 4 stars for diving, 3 stars for snorkeling. The reef wall is about 150m east of the east edge of the island.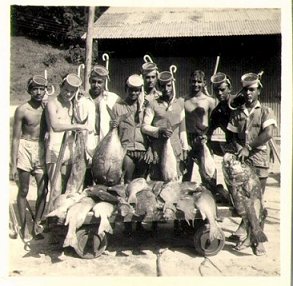 Fungu Chawamba (the Sand Bar) == about 3 km due west of Stone Town. Several Stone Town Dive Shops use this site for beginner scuba lessons.
Nyange (unbuoyed dive site) == K rating--4 stars diving,4 stars snorkeling.
Pange Island == K rating--3 stars diving, 3 stars snorkeling
Pwakuu Island == K rating--4 stars diving, 3 stars snorkeling.
Murogo Reef == K rating-- 5 stars diving, 3 stars snorkeling.
Boribu sandbar (also called Bokibu) ==K rating --4 stars diving, 0 stars snorkeling.
Chumbe Island == 5 stars. A permit is required for diving in the Marine Park but the small fee is worth the money and it goes to further environmental awareness. There is an interesting light house on this Island and an exclusive eco-lodge.
---
Other Unguja Island Dive sites: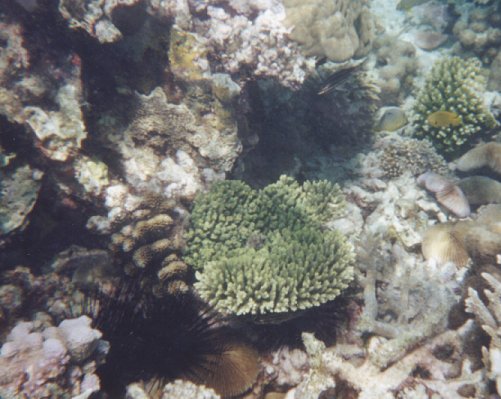 Stingray alley ==K rating--4 stars diving, 0 stars snorkeling. This site is off the East Coast of Zanzibar Island, due east of the Shehe Guest House, near Jambiani village.
Jambiani Reef (also called Unicorn reef)==K rating--4 stars diving, 0 stars snorkeling.
Levan Bank ==K rating--5 stars diving, 0 stars snorkeling. This site is off of Nungwi village, on the northern tip of the main Island.
Mnemba Island ==K rating--4 stars diving, 3 stars snorkeling. This is a "private Island" off the north east coast.
The huge encircling reef can be dived from boats but they may not land.
---
Pemba Dive Sites:
Mesali Island == My personal favorite! Also called Capt. Kidd's Island and reputed to still contain his buried treasure. It's due west of Chake Chake. The top K rating of 5 stars for diving and 5 stars for snorkeling is well deserved.
Uvinje Gap == There are two dive sites at this location NE of Chake Chake. The"Northern Wall" gets a K rating of 4 stars diving, 0 stars snorkeling and the "Southern Wall" receives 4 stars Diving and 4 stars snorkeling.
Panza Island == There are two dive sites here too, near the southern tip of Pemba Island. The first is called "Southern Wreck" after the nearby sunken freighter. It has a K rating of 4 stars diving 0 stars for snorkeling. South of the wreck is "Emerald Reef", which is a 5 star diving site and again no stars for snorkeling
Manta Point==is off the NW coast of Pemba near the Fundu gap. K rating--5 stars diving, 0 stars snorkeling. This site is renowned for the large numbers of giant Manta rays in the area. Manta Reef Camp on the Pemba shore is sometimes used as a base camp for diving parties.
Note: There are very few land based diving support facilities on Pemba.
---
Other info for divers: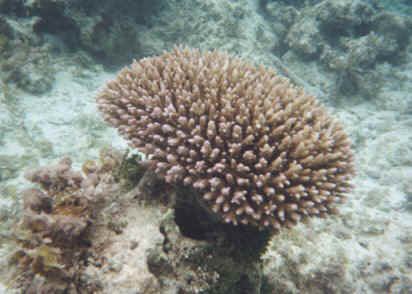 Water temperature at all sites ranges from 25 to 29 Celsius.
Visibility ranges from 15m to 60m. It's usually best to dive or snorkel as the tide starts to come in, an outgoing tide may bring sediments that lower visibility at close-in sites.
The "Diving Season" is from September to March but in reality good dive sites can be found at any time of the year.
It is agaist the law for tourists to spear-fish but Zanzibari's do it regularly.
The closest recompression facilities are in Mombassa, Kenya at the Naval station.
---
Some Zanzibar Diving related Web Sites:
One Ocean Zanzibar Dive Center = One of the best Dive Shops on the Islandsand the coolest Dhow dive boat anywhere:
http://www.zanzibaroneocean.com/
Dive Africa WaterSports = has links to interactive dive map of northern Unguja:
http://www.diveafrica.com/zanzibar/index.html
Rising Sun Dive Center = East Coast Dive Shop:
http://www.risingsun-zanzibar.com/
UV-bilder frn Zanzibar-1998 = Lots of Beautiful underwater photos:
http://www.eminds.se/jka/uv/Zanzibar-1998/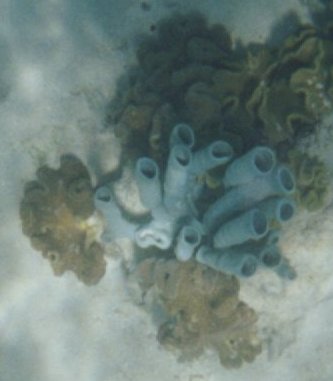 Chumbe Isle Home page = Dive in a protected coral garden:
Mawimbi Watersports Ltd = Fully equipped Dive Center operating out of the Zanzibar Safari Resort in Uroa.
http://mawimbi.discoverzanzibar.com/index2.htm
Funda Lagoon (Pemba) High class resort on Pemba. No road access.
http://www.fundulagoon.com/homepage.htm
Diver 1998 Magazine = Article on diving Pemba. Note: The prices are dated.
http://www.divernet.com/travel/pemb698.htm
Kinasi = Dive the Mafia Island sites, Wonderful descriptions.
http://www.mafiaisland.com/dive.htm
Manta Reef Lodge - Pemba = Remote luxury in a beautiful setting.
http://www.mantareeflodge.com/
Has a fully equipped diving operation, see price list = http://www.mantareeflodge.com/activities/pricelist.html
---
Night Diving:
For a special thrill try night diving at one of the shallower sites listed above. The clear water and the numerous phosphorescent sea creatures make for amazing sights. I once snorkeled off of Prison island during a full moon and it was unforgettable. On dark nights, if you are lucky to get the right water conditions, you can see a show even without going into the water. Adrian Conan Doyle spent some of his fathers' book royalties on a trip to these waters in the 1950's. Here is his description of a night spent anchored in a lagoon south of Zanzibar Island.
"The Lamps of Death"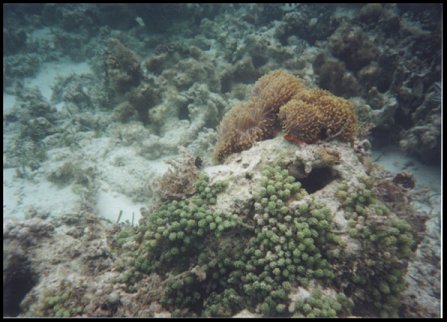 "Silently, we stood and watched. It was apparent that this great patch of light, burning with a weird electric blue color, was well below the surface of the sea, and as it moved nearer the whole ship beneath the waterline commenced to glow with the radiance of it's approach. It was passing directly under the keel when, seizing a lead sinker from the deck, I hurled it into the depth. In an instant the whole mass disintegrated into tongues of blue flame streaking away like meteors through the blackness of the water. It's a school of big fish... Over there cried Anna, there too. Oh what a marvelous sight!
From all directions slow-moving masses of submarine light had begun to drift about the lagoon, glimmering palely at a distance of some hundred yards and gradually warming into wonderful shades of blue and green as they moved nearer to the ship. By watching very closely it was possible to discern that some of these mobile patches of light were caused by great sharks while others were whole schools of middle-sized fish.
The hours passed, and at length Anna retired to rest. The moving masses had become markedly fewer and I was on the point of descending when suddenly there appeared far away beyond the bows of the ship a distant patch of submarine luminescence of immense size. Nearer it came, and nearer, and now I could count no less than three great disturbances of greenish light proceeding in line formation one behind the other.
Straight past the ship they swept, their diamond-shaped forms lit up in a livid radiance, their great flukes thirty feet or more from tip to tip and so on into the darkness, streaming with heatless fire like ghost coaches gliding upon their way. Thus passed the Mantas."
---