Ali Pira Harji
Photo Gallery
The works of Ali Pira Harji, apx. 1900 -- 1915
Ali Pira Harji had an excellent eye and seemed to enjoy documenting the business side of life in old Stone Town. Very little is known of his personal life, not even the location of his studio.
The images below show some of the artist's best work.
Click on the small photos below to see a still image and the story behind each photo.
Click on the small arrows beside the row of photos to cycle through all 9 examples.
---
---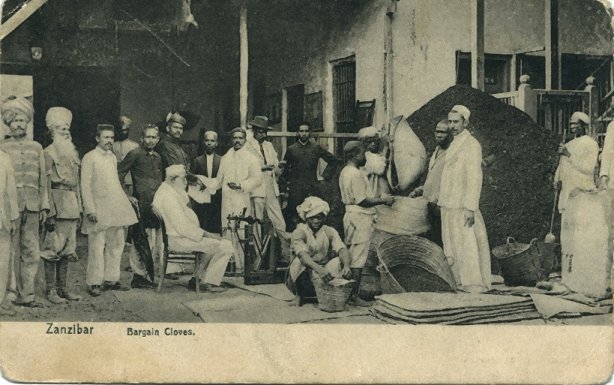 Behind the scenes of the largest spice exporting buisness in the world at that time were numerous sorting, grading, and packaging operations.
The sale of almost all products was done via auction.
---
---
Compiled by Barghash. 2004
All rights reserved Barghash@msn.com
---